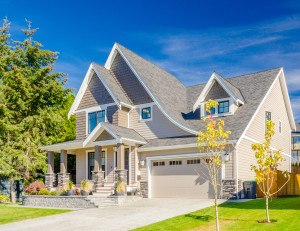 CU Companies now offers jumbo loan products and Adjustable Rate Mortgage (ARM) loan products to both Correspondent and Retail Lending users. These new products provide more opportunities for borrowers and an additional revenue stream to owners and partners.
The new product line features two distinct offerings wrapped into one set of guidelines. For conforming- sized loans (≤ $417,000), a non-conforming ARM option has LTV's as high as 97 percent. "This option is an excellent financing choice for borrowers who may be frequently relocating, need a lower rate for a short period of time, or are simple savvy in mortgage options," said Andrew Panagos, Chief Strategy Officer. "This non-conforming product is a very competitive option as a comparison to the Fannie Mae or Freddie Mac ARMs."
"The jumbo product is also a viable solution for borrowers who need to borrow more than $417,000. The rates are extremely aggressive, lending guidelines are less restrictive than traditional jumbo products, and the process is handled in-house instead of through a separate investor," added Panagos.
"We are excited to offer these products and provide additional opportunities for our owners and partners to close loans. As always, we handle each loan with care and do not back-solicit borrowers, and these new products are no exception."
For details on the product line, contact CU Companies at 651-631-3111 or go to www.cucompanies.com.