Published on December 10, 2013
CUMBI Reaches Milestone
Written by The Servion Group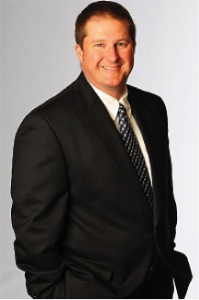 CU Member Business Lending recently reached an important milestone with a $200 million portfolio. Tony Lillie, CU Companies Chief Credit Officer, reflects on how he and his team accomplished this and what is to come in the future.
CUMBI has reached this milestone by focusing on providing a quality product in an efficient manner to our financial institutions; we want them to be happy with who we are and what we do for them. In order to accomplish this, we worked together to standardize our processes and establish a strong base. Then, we worked on expanding and continuing to assist financial institutions to expand their own business lending. We tailor our processes for each individual strategy.
Our team has great momentum right now and we are moving as fast as we can while still producing quality products to the lender. We have a great team dynamic that brings many years of experience to the table. We are looking into developing our department further by adding additional staff that will help us maintain a quality product as we grow.
Looking back over the years and seeing how much CUMBI has grown has been incredible. The regulatory environment is very fluid and always changing. The portfolio has greatly improved in the last few years -- it has more than doubled in size. We have been through three direct exams which have helped us in our processes and to identify potential risks.
A year from now, CUMBI will be much the same, but also very different. We will always have the same quality and commitment, just with a bigger staff. We will have more lenders utilizing us and our reputation will be much more known -- rather than the frequent question, "what the heck do you guys do?"