Published on October 03, 2013
CUSOs Enter Food Drive Challenge
Written by The Servion Group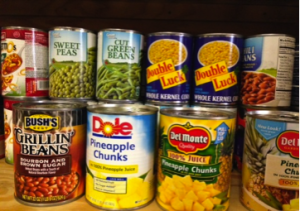 Three Credit Union Service Organizations (CUSO) are challenging each other in a month-long food drive to benefit their respective local food shelves. The employees of CU Alliance and CU Community will compete against those of CU Companies to donate the most goods. The winning team receives a pizza lunch from the losing team.
This is the ninth year for the food drive challenge between CU Alliance and CU Companies; however, is it the first year that CU Community joins the competition who will be partnering with CU Alliance to even the number of employees participating. This year, the competition runs from October 15 through November 22, 2013. Last year's drive resulted in a total of 7,943 food items collected.
"Our organizations have been working in support of each other's missions for several years," said Brad Crandall, president and CEO of CU Companies. "This is a friendly competition in support of our local communities; we enjoy pushing each other, even on the local front."