Published on November 19, 2019
Infographic: 5 things to look for in a title partner
Written by Anndrea Hart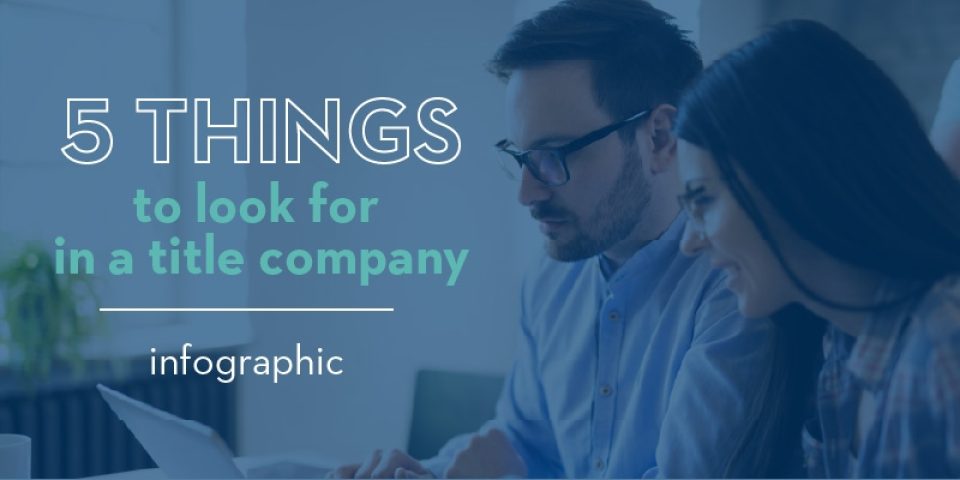 Borrower expectations are rising.
They expect real estate transactions to be as smooth as ordering something online. As a financial institution, the title company you choose will make a big difference in whether or not your borrower has a great experience.
We've put together this quick infographic to show you five things you should look for when you're looking for a title company to handle your purchases, first mortgages, and refinances.
You can also download the infographic as a PDF.