Published on November 14, 2019
Top 10 things borrowers should know about the closing process
Written by Anndrea Hart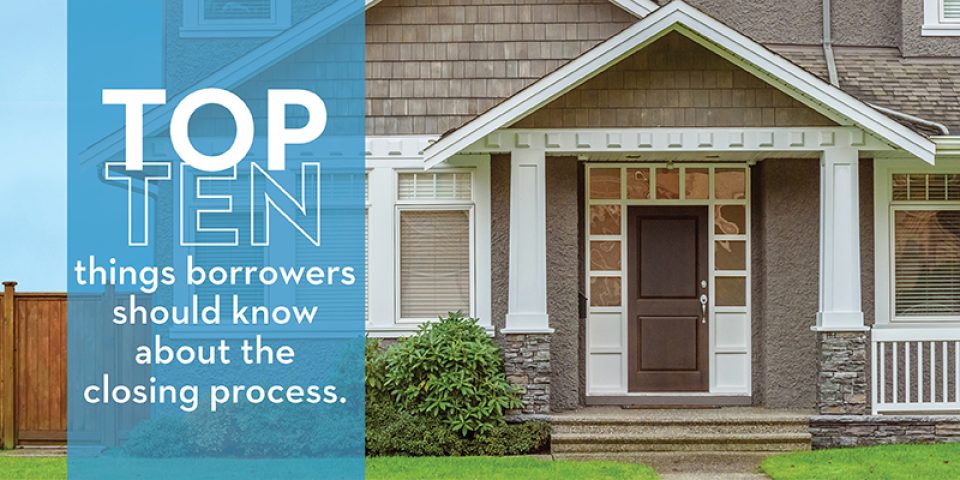 If you're a loan officer, processor or really anyone involved in helping a borrower buy a home, you probably find yourself answering some of the same questions over and over again for every new borrower.
Many of those questions are about the closing process - what happens when? What do I need to do?
To help you answer those questions, Servion Title has put together a Top 10 list that you can print out or send to borrowers any time.