Published on December 15, 2013
What New CFPB Rules Mean for Mortgage Lenders
Written by The Servion Group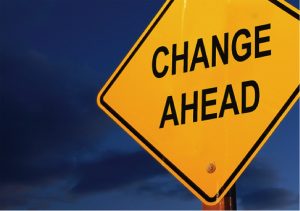 Hi, my name is Kelly Dixon and I am a Marketing Assistant with CU Companies. Last week I found an article in the Credit Union Journal - Lenders, Especially Small FI's, Affected by new CFPB Rules. The article states that the new rules are complicated, stricter, and will force small financial institutions to make major changes.
There has been a lot of talk lately about the new CFPB rules. So I set out to investigate, and got some insight from Andrew Panagos Director of Mortgage Services with CU Companies. I asked him what this means for lender like CU Companies and small financial institutes, and what advice do you have for these lenders.
The new CFPB rules affect small to midsize financial institutions pretty significantly. The added layers of regulations add risk to the small sized credit unions and banks which threaten their capital. It may actually drive some of these smaller entities out of the mortgage business, as they determine this risk is not appropriate for them.
CU Companies can be a potential outlet for these institutions by offering services like contract processing, contract underwriting, mortgage lending channel and correspondent mortgage lending (wholesale) to help alleviate some of that risk, assuming the regulations allow for it. It is unclear to what level or degree the smaller institutions can legally transfer those liabilities to non-banks like us.
For the moment, we will continue to tell our smaller owners and partners that we are a fantastic option to give them great service and scale while mitigating risk for them, allowing them to stay in the mortgage arena and generate income. CU Companies Retail channel will be experts in assuring the new CFPB rules will adhere to. We have already started stress testing in our system and getting clarifications of the rules to ensure we are ready to go on January 1, when the new rules go into effect, with no problems. In Addition, we will be providing some training for our partners, both retail and correspondent, through this fall and early winter to prepare them for the new rules and assist in their ramp up.
Whatever lies ahead, CU Companies will be ahead of the curve in the implementation and analysis of these new federal rules, and will be able to assist our owners and partners every step of the way.