Published on February 06, 2023
2023 Real Estate Forecast: Market to Regain Normalcy
Written by The Servion Group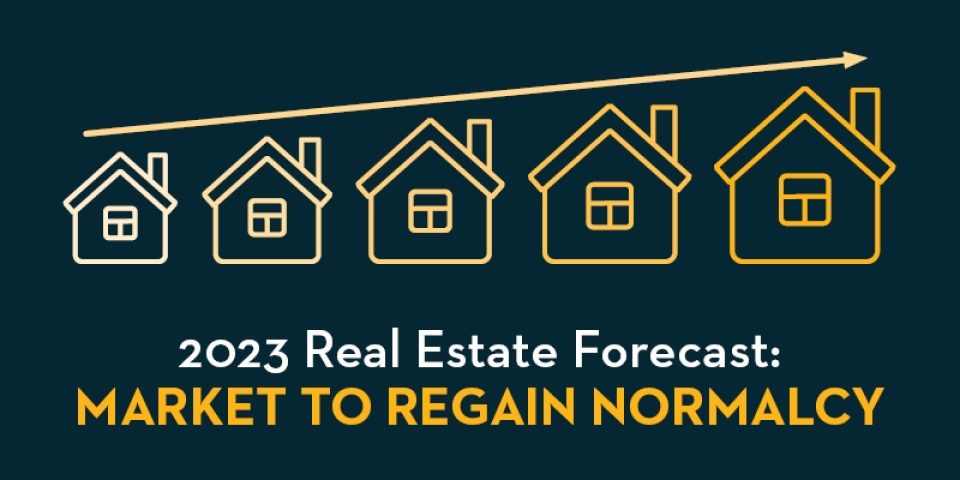 It's no secret that 2022 was a year of housing volatility. But 2023 will most likely become a year of long-lost normalcy with mortgage rates expected to stabilize while home sales and prices moderate after recent highs, according to the National Association of REALTORS® (NAR) annual Real Estate Forecast. However, the details could differ depending on the region of the country.

If mortgage rates continue receding from a recent high of 7 percent, some housing markets may see an uptick in homebuying at the beginning of the year. But housing inventory is expected to remain tight in 2023, with housing starts below historical averages and fewer homeowners willing to sell, according to NAR. Ongoing challenges with housing supply will prevent home prices from falling, though price appreciation will be slow.
Read more details about expectations for the 2023 housing market.
Other NAR Forecasts from the Real Estate Forecast Summit.
NAR predicts 4.78 million existing home sales in 2023, down 6.8 percent from 513 million in 2022
Annual median home prices are expected to increase by just 0.3 percent, following a 9.6 percent gain in 2022.
Atlanta, Raleigh, Dallas, Fayetteville, AK, and Greenville, SC, join five other metropolitan areas among NAR's top 20 housing markets in 2023.