About The Servion Group
For more than 30 years we have been a solution to community financial institutions and their members and customers. We believe in working together to create success, focusing on service.
We get it.
We get it because Servion is made up of regular people, who buy homes, are planning for a confident retirement, and have started businesses. Just like you. You'll hear it in our voices over the phone, see it demonstrated in the promptness of our replies and the extent of our service. You'll know when you sign your name that you are dealing with a company that works with your best interests in mind. You'll feel good about the process and great about the outcome.
Solutions in Action
Too often growth means less personal service, less personal period. But as Servion grows and expands the services we provide to financial institutions and their marketplaces, it is just the opposite. At Servion growth means personalized service; it's part of our mission. We're here to be the solution.
Our Standards
We will establish expectations honestly up front.
We will manage all communications in a consistent and timely manner.
We will follow through consistently – we will do what we say we're going to do.
We will exceed expectations.
We will resolve problems and recover from service errors to your satisfaction.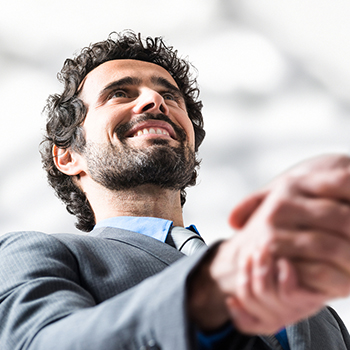 "I love going to work every day and being a part of a team that is fully engaged, fostering trust, and generating mutual respect – inside and out – and having fun while doing it." - LeAnn C.