Published on September 17, 2020
4 Ways Life Insurance is a Key Piece of the Financial Planning Puzzle
Written by The Servion Financial Advisors Team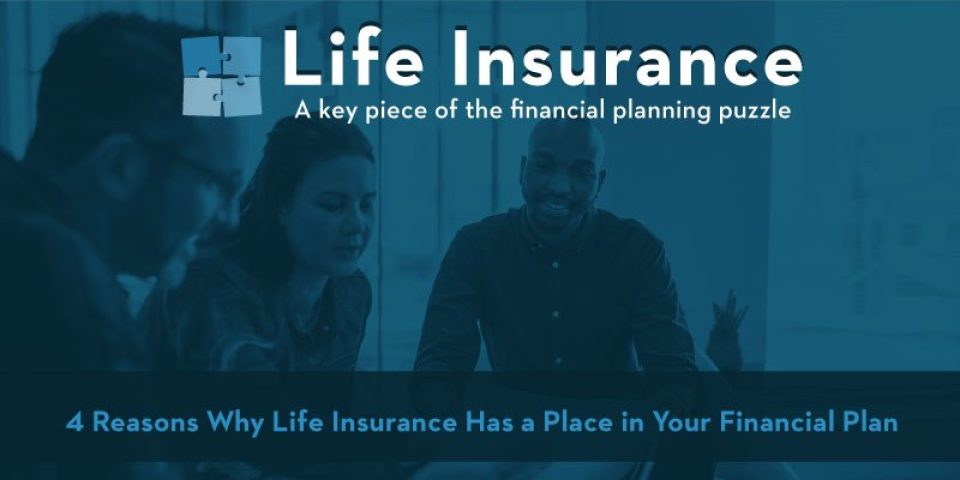 September is National Life Insurance Awareness Month
Financial planning is all about preparing for life's twists and turns, some of which are joyful and others of which are challenging. With a solid financial plan in place, you can rest easier knowing you're ready for what may come. But while most people understand that financial planning involves retirement savings, college planning and investing, one thing if often forgotten: life insurance.
4 Reasons Life Insurance Is a Key Piece of the Financial Planning Puzzle
1. Proceeds of life insurance can pay off a mortgage.
For most people, a mortgage is one of life's biggest expenses. If you or were gone tomorrow, could your family afford to keep the home without your income? Life insurance can provide your family with a lump sum of money to pay off mortgage debt, eliminating a potential financial stress at a time when they are dealing with grief.
2. Life insurance can cover final expenses.
In 2019, the median cost for a funeral in the U.S. was $7,640. Does you family have the immediate funds to cover that kind of expense? The right life insurance policy can cover these costs, relieving your family of the need to tap into emergency savings, retirement account or being forced to take out a loan at such a difficult time.
3. College costs.
Many parents struggle to save enough for the ever-increasing cost of their children's education. The average tuition and room and board charges were $21,950 in 2019-2020. If you weren't around, could your spouse alone save enough? Fortunately, you can leave your children the gift of education by factoring educational expenses into your life insurance policy's death benefit.
4. Caring for special needs children or aging parents.
Life insurance is critical if you have a special needs child or aging parents that depend on your for financial support. Without the resources to provide for their continual care, family members will be forced to take on a stressful and lifelong financial burden. Life insurance proceeds can provide the financial support needed for these special individuals in your life.
It's a great time to discuss life insurance with your financial advisor.
September may be National Life Insurance Awareness Month, but you can talk to your financial advisor about insurance any time during the year.
Registered Representative offering securities and advisory services through Cetera Advisor Networks LLC, member FINRA/SIPC, a broker-dealer and a Registered Investment Advisor. Investments are: • Not FDIC/NCUSIF insured • May lose value • Not financial institution guaranteed • Not a deposit • Not insured by any federal government agency. Cetera is under separate ownership from any other named entity. 500 Main Street, Suite 100, New Brighton, MN 55112. 651-631-3111.