Published on May 06, 2021
6-Step Budget Checkup
Written by The Servion Financial Advisors Team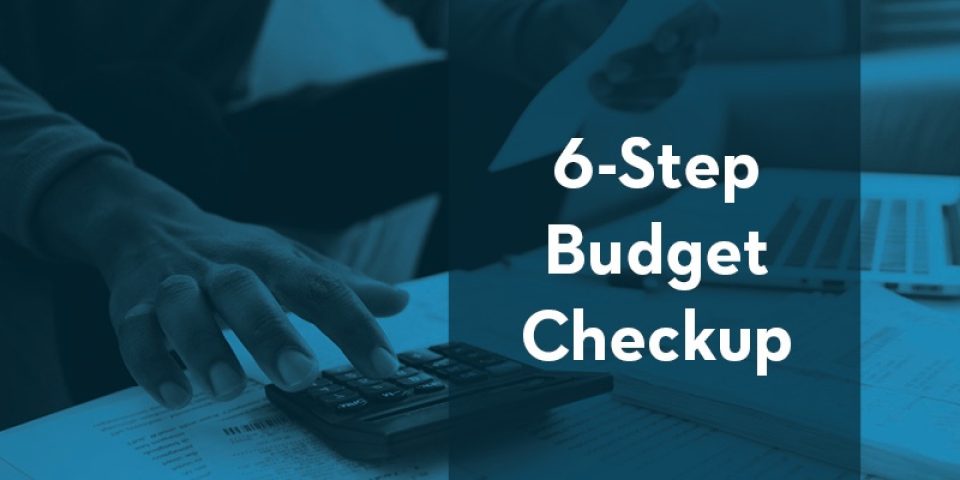 It's never too late for budgeting.
Whether you're a financial professional with clients who want to improve their financial lives or you're one of the millions of Americans looking for information on budgeting online, you're in the right place.
This six-step budget checkup can help people stay on track toward meeting their financial goals. It's available as an infographic here on our website, or as a downloadable PDF that can be printed out.
Remember, it's never too early or too late to start budgeting! It takes a little time, but you can learn alot about your spending habits and discover areas for improvement.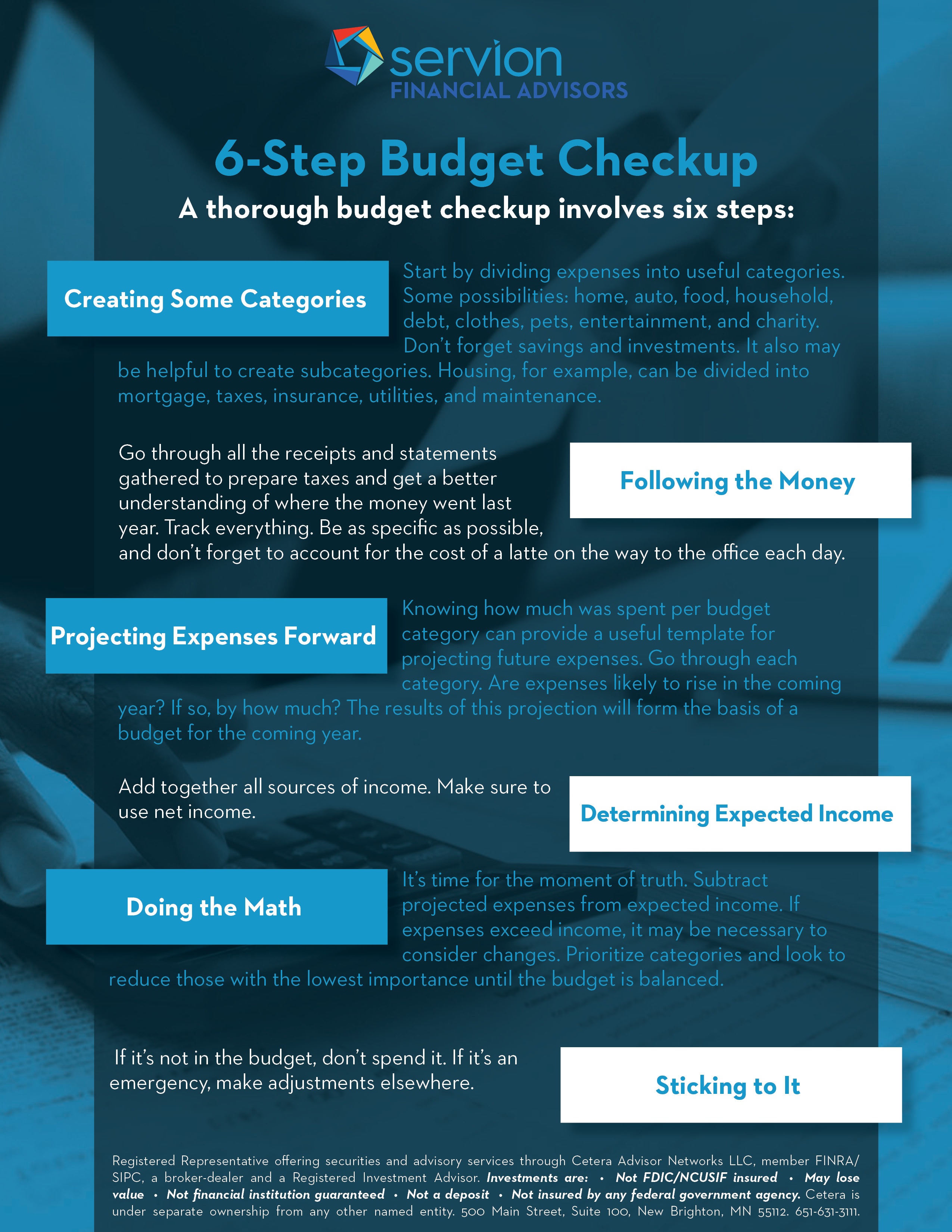 Talk to a financial advisor
Financial advisors can help you better understand your financial health and what you can do to stay on track as you work toward your goals, whatever they may be.
Servion Financial Advisors (SFA) can help. Visit the SFA website to meet our advisors and learn more.