Published on July 26, 2023
Education's Role in Building Mortgage Business
Written by Greg Schatzke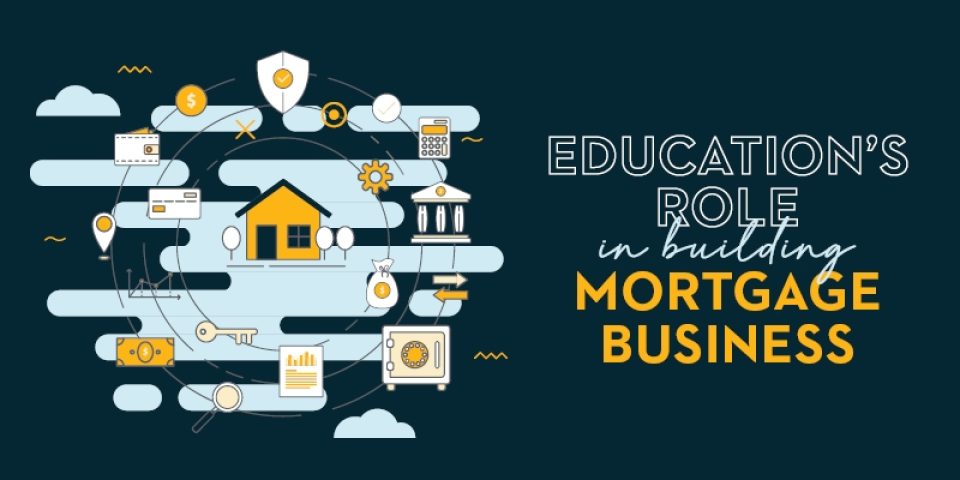 In the dynamic world of mortgage lending, even though the purchase market is slow due to limited inventory, it remains an extremely competitive market to acquire and retain borrowers. This is where educating your borrower sets you apart and establishes you as a trusted advisor. At Servion Mortgage, we understand the importance of education and strive to assist your borrowers throughout the entire process.
Despite the challenges posed by a slowed purchase market, community financial institutions can leverage education as a powerful tool to build their mortgage business. By focusing on providing valuable educational resources and guidance to potential homebuyers, you can position yourself as trusted advisors and attract new borrowers. Here are some strategies for utilizing education during a slower purchasing phase:
Webinars and Workshops: Organize webinars and workshops focused on various aspects of the home buying process. Topics can include understanding mortgage options, budgeting for homeownership, improving credit scores, or navigating the closing process. By offering these educational events, you engage with potential borrowers, demonstrate your expertise, and establish yourself as a reliable source of information.
Online Guides and Resources: Creating and sharing online guides, articles, and blog posts that address common questions and concerns related to mortgages can be highly beneficial. Cover topics such as mortgage terminology, calculating affordability, comparing loan options, or understanding the impact of interest rates. By offering valuable, easy-to-understand resources, you position yourself as a helpful guide to potential homebuyers, fostering trust and loyalty.
Personalized Consultations: Offering personalized consultations with mortgage experts can be a valuable way to educate potential borrowers. Allocate resources to provide one-on-one sessions where borrowers can have their questions answered, receive advice tailored to their specific situations, and gain clarity on the mortgage process. This personalized approach demonstrates your commitment to understanding and meeting the unique needs of each borrower.
Partnerships with Local Real Estate Professionals: Collaborating with local real estate professionals, such as Realtors and housing counselors, can be mutually beneficial. Host joint educational seminars or webinars, where real estate professionals share their insights on the current market conditions and trends, while you provide mortgage-related information. By working together, both parties can expand their networks, enhance their credibility, and attract potential borrowers. (We have real estate professionals who can align with your strategies! Just ask your Servion Account Executive.)
First-Time Homebuyer Programs: Developing first-time homebuyer programs or initiatives can help community financial institutions target a specific market segment. These programs can include educational components, such as pre-purchase counseling, financial literacy workshops, or down payment assistance resources. By offering comprehensive support and education to first-time buyers, institutions can position themselves as advocates for this group and establish long-term relationships.
Community Outreach: Engaging in community outreach activities can demonstrate your commitment to local residents and potential homebuyers. Participate in homeownership fairs, sponsor educational events, or collaborate with community organizations to provide resources and support to individuals interested in purchasing a home. These efforts not only educate potential borrowers but also enhance your reputation as an active and caring member of the community.
Online Presence and Social Media: Maintaining a strong online presence and active social media channels allows your financial institution to reach a broader audience with educational content. Create informative videos, infographics, or blog posts that explain mortgage-related topics in a user-friendly manner. Regularly sharing this content on social media platforms increases visibility, engages potential borrowers, and positions the institution as a go-to resource for mortgage education.
By prioritizing education during a slower purchasing phase, you can differentiate yourself in the market, attract potential borrowers, and build long-lasting relationships. These educational initiatives not only serve as a value-added service but also position your institution as a trusted partner and increase the likelihood of future business when the market picks up again.