Published on September 09, 2021
How College Costs Have Risen in 20 Years
Written by The Servion Financial Advisors Team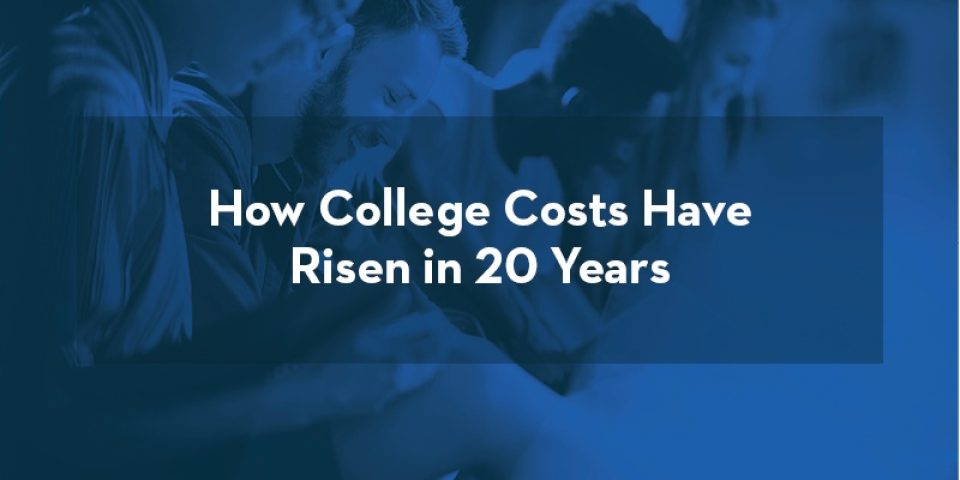 The cost of attending college has risen dramatically over the past two decades.*
Wage growth is not keeping up with college costs. In fact, since 1989, the cost to attend a university has increased about 8 times more than wages.** That means it is more important than ever to start saving and investing money so it can grow by the time a child goes off to college.
September is College Savings Month, so we're providing information and resources to help families prepare for the major expenses ahead.
Just how major? Take a look at how the average tuition and fees at U.S. universities has increased over the last two decades.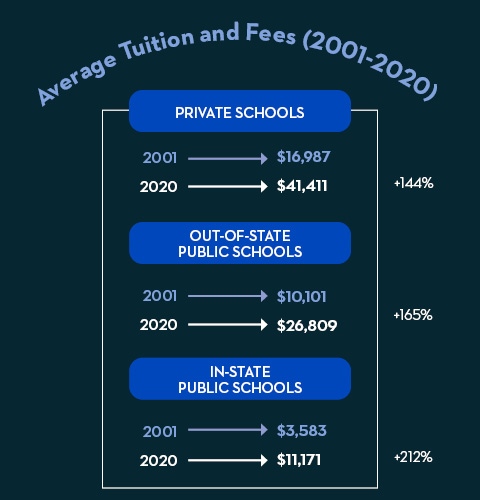 Saving for College Has Never Been More Important
With tuition continuing to skyrocket and no sign of a slowdown in sight, families have a lot of planning and saving to do if they want to help finance the cost. Though the prospect of saving for education can seem daunting, there are multiple tools available to help you and your family manage it. Check out our previous articles on this topic:
And don't forget, the Servion Financial Advisors (SFA) team is here to assist you with strategies to help save for the cost of education. Visit the SFA website for more information.
Sources