Published on February 11, 2021
Infographic: How Servion Mortgage Handles Escalated Issues
Written by The Servion Group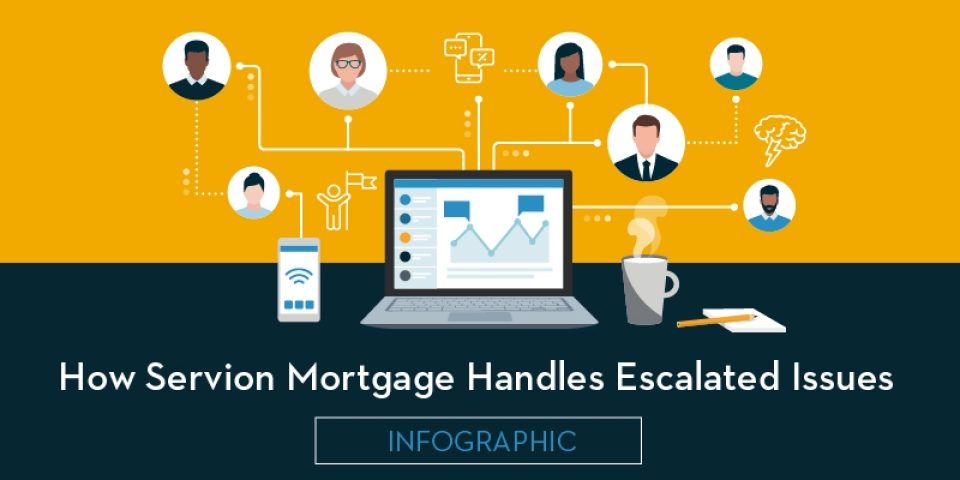 Insight Into Servion Mortgage's Process for Handling Escalated/Time-Sensitive Needs
As everyone in the mortgage world knows, the past year has been historic in terms of business volume. The persistent record-low interest rate environment has driven incredible levels of mortgage activity, both in terms of purchases and refinances.
When we surveyed our mortgage partners in the fourth quarter of 2020, many of the respondents indicated that they would like to have more information about how Servion Mortgage handles certain escalated issues. We completely understand the desire for this information. After all, there have certainly been periods during the pandemic where our turnaround times were slower than normal, and we know that led to some time sensitivity for certain files.
Long-term partnerships are what we value most. And one way to foster those relationships is to be transparent about how we work. As such, we wanted to provide you with insight into our process for handling files that become "escalated," by which we mean files that require quick action due to the circumstances of the moment.
The infographic below shows the steps we take to handle such issues.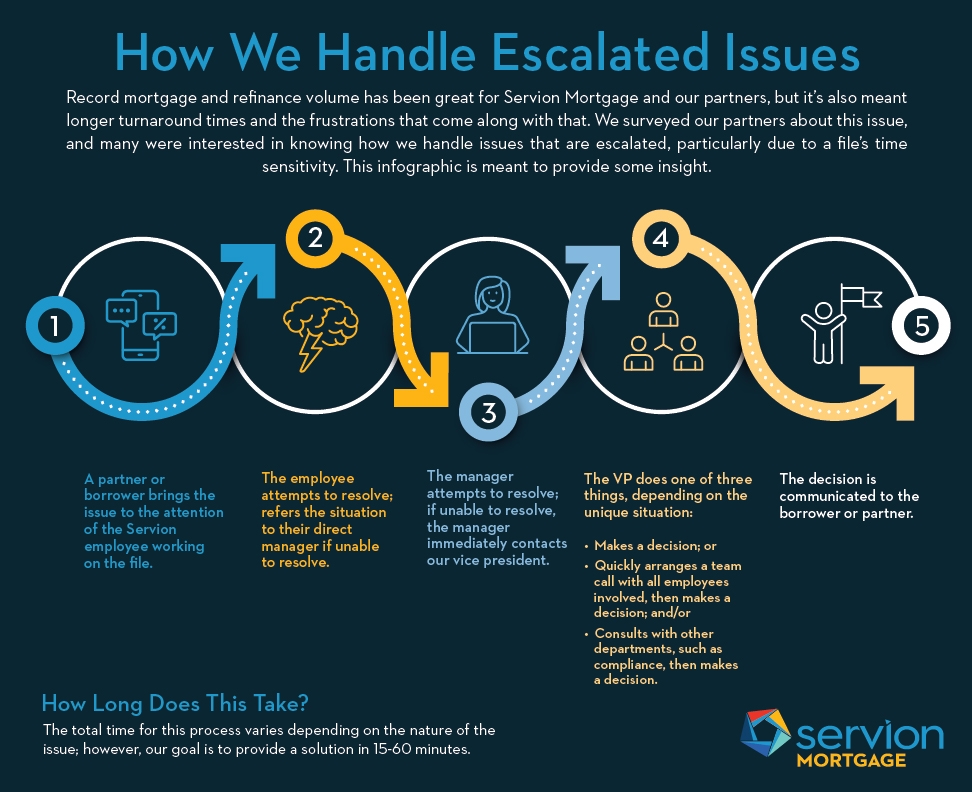 We remain focused on delivering value to our partners.
We have hired approximately 80 new employees since March 2020, a staff size increase of more than 40 percent. This is part of a sustained effort to achieve a controlled pace of growth while meeting the needs of our partners. We also plan to continue adding team members in areas such as processing, underwriting and closing to ensure that we are prepared to meet demand.
Everyone at Servion Mortgage is committed to your success. Thank you for placing your trust in us.