Published on February 02, 2023
Servion Mortgage Webinars
Written by Rachel Mengelkoch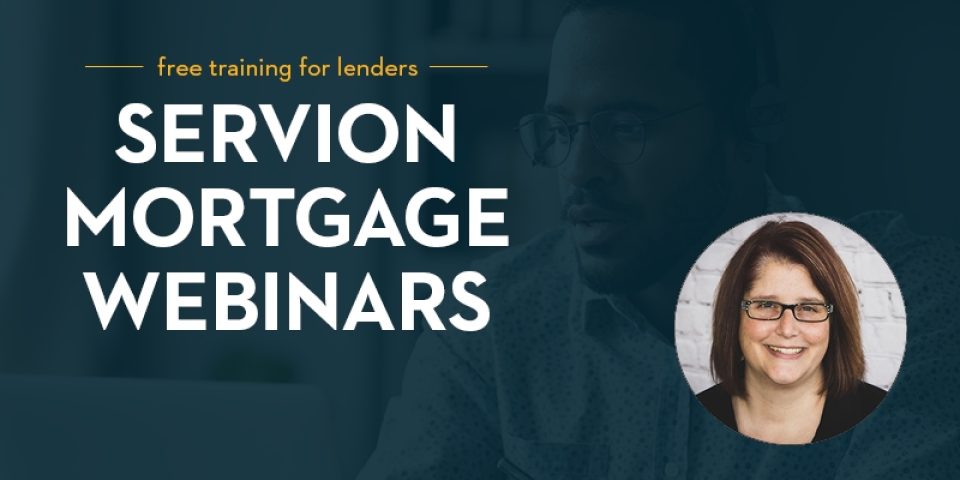 Servion Mortgage has started offering monthly webinars to help you gain deeper product and program knowledge so that you can be the best resource to your borrowers.
The latest webinar was in December and covered buydowns. Specifically, Rachel Mengelkoch, Servion's Training and Product Development Manager, shared how 3-2-1 and 2-1 buydowns work. She provided the steps required to complete a buydown on a Fannie Mae loan.
If you would like to watch the webinar, simply visit myservion.com/education.
There are other webinar recordings you may access on that page as well. Stay tuned for more learning opportunities with Servion Mortgage!