Be The Solution
The Servion bullseye is our guide for what we strive to do every single day. The two outer tiers represent what every one of our competitors offer: accuracy and availability. This is a consumer's basic expectation of any business. The inner two circles is what sets us apart: partnership and advice.
We empower our employees to be the solution. These words represent our culture – a culture focused on delivering the kind of personalized services that builds loyalty.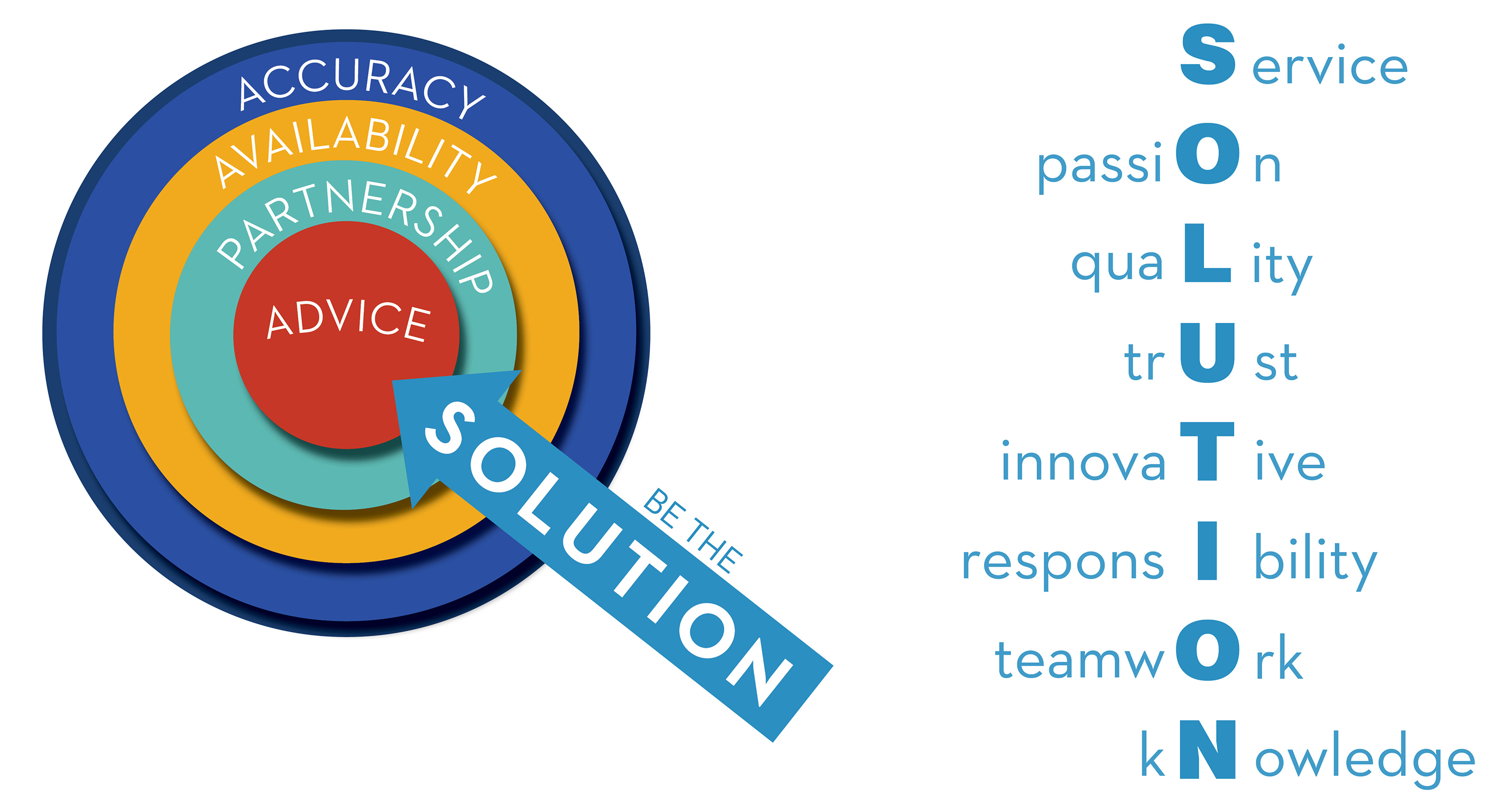 Nominations
If you had an interaction with a Servion employee that you feel brought one of the SOLUTION words to life, we would love it if you would take the time to nominate the employee!
To submit a nomination
Email culturecommittee@myservion.com or fill out the form below. We value our employees and the extra mile they go for our customers, and would love to hear if someone made a positive impact on you.
Be the Solution Nomination Form