In addition to the marketing campaigns below, click on Additional Materials for other mortgage marketing materials available to our subscribers, such as the Homebuyer Guide and individual mortgage product collateral.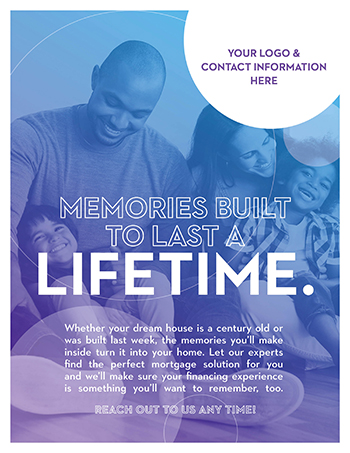 Memories built to last a lifetime.
[CONTENT] Whether your dream house is a century old or was built last week, the memories you'll make inside turn it into your home. Let our experts find the perfect mortgage solution for you and we'll make sure your financing experience is something you'll want to remember, too. Reach out to us any time!