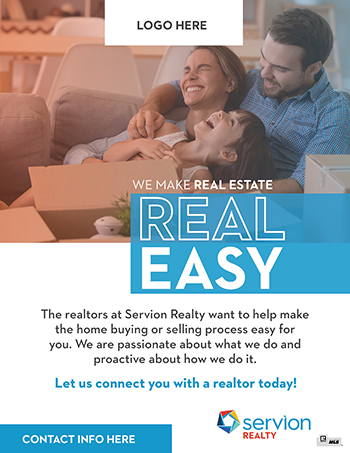 We Make Real Estate Real Easy.
[CONTENT] The realtors at Servion Realty want to help make the home buying or selling process easy for you. We are passionate about what we do and proactive about how we do it.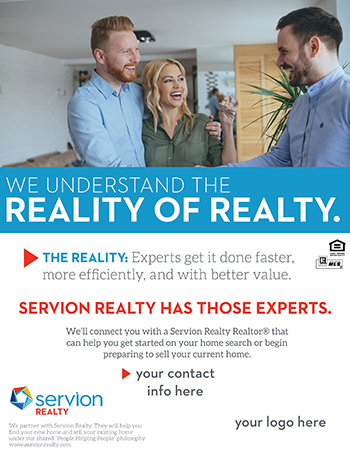 We Understand the Reality of Realty.
[CONTENT] The Reality: Experts get it done faster, more efficiently, and with better value. Servion Realty has those experts. We'll connect you with a Servion Realty Realtor® that can help you get started on your home search or begin preparing to sell your current home.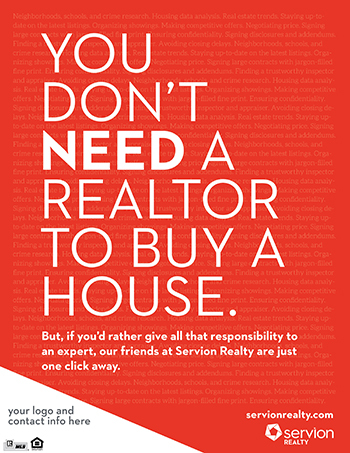 You Don't Need a Realtor.
[CONTENT] But, if you'd rather give all that responsibility to an expert, our friends at Servion Realty are just one click away.
BACKGROUND CONTENT REPEATED: Neighborhoods, schools, and crime research. Housing data analysis. Real estate trends. Staying up-to-date on the latest listings. Organizing showings. Making competitive offers. Negotiating price. Signing large contracts with jargon-filled fine print. Ensuring confidentiality. Signing disclosures and addendums. Finding a trustworthy inspector and appraiser. Avoiding closing delays.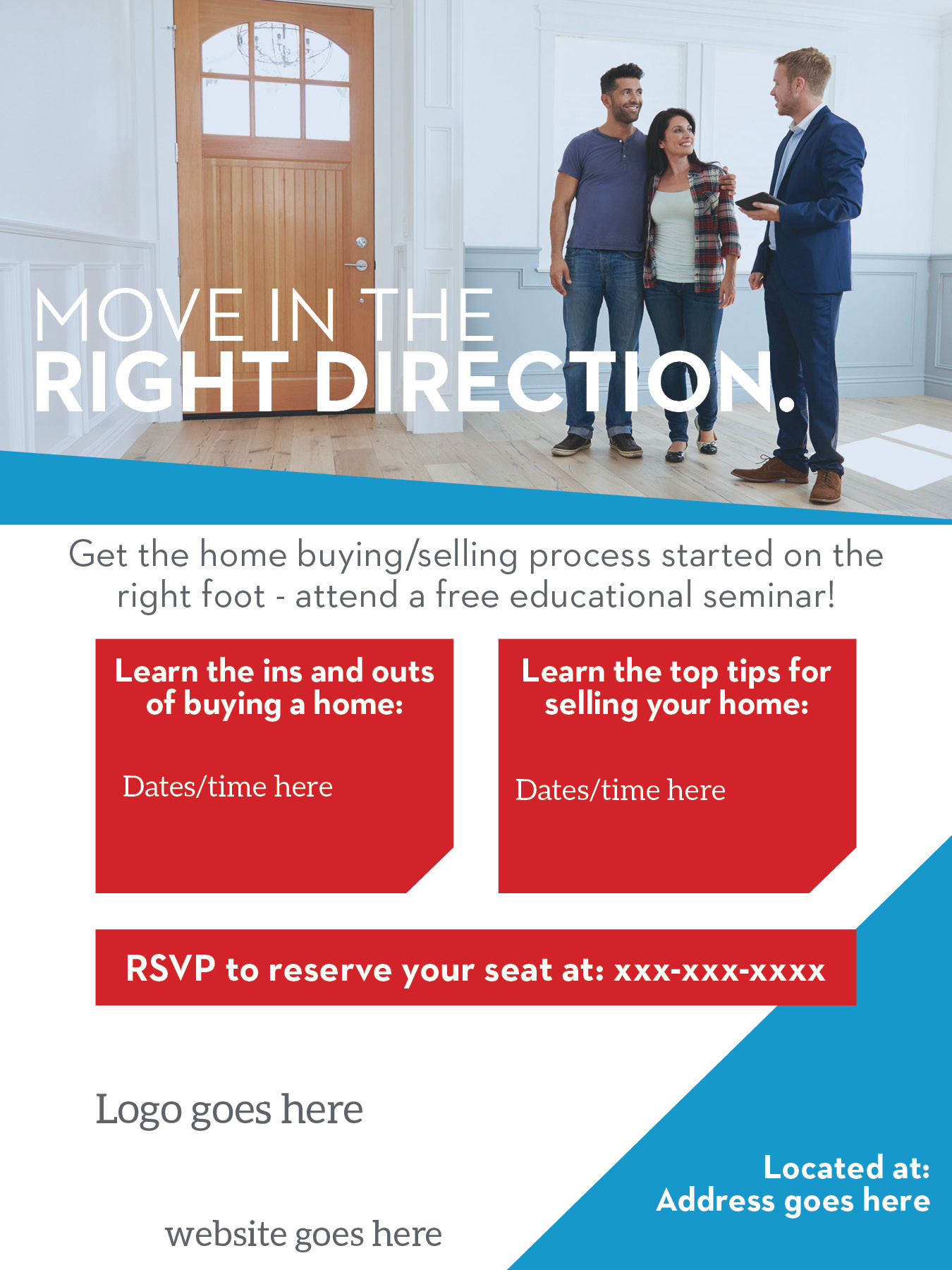 Home Buying/Selling Seminar
[CONTENT] Move in the right direction. Get the home buying/selling process started on the right foot - attend a free educational seminar!